How to Uninstall Chromium – Malware Removal Tip
stopie
January 18, 2019
0 COMMENTS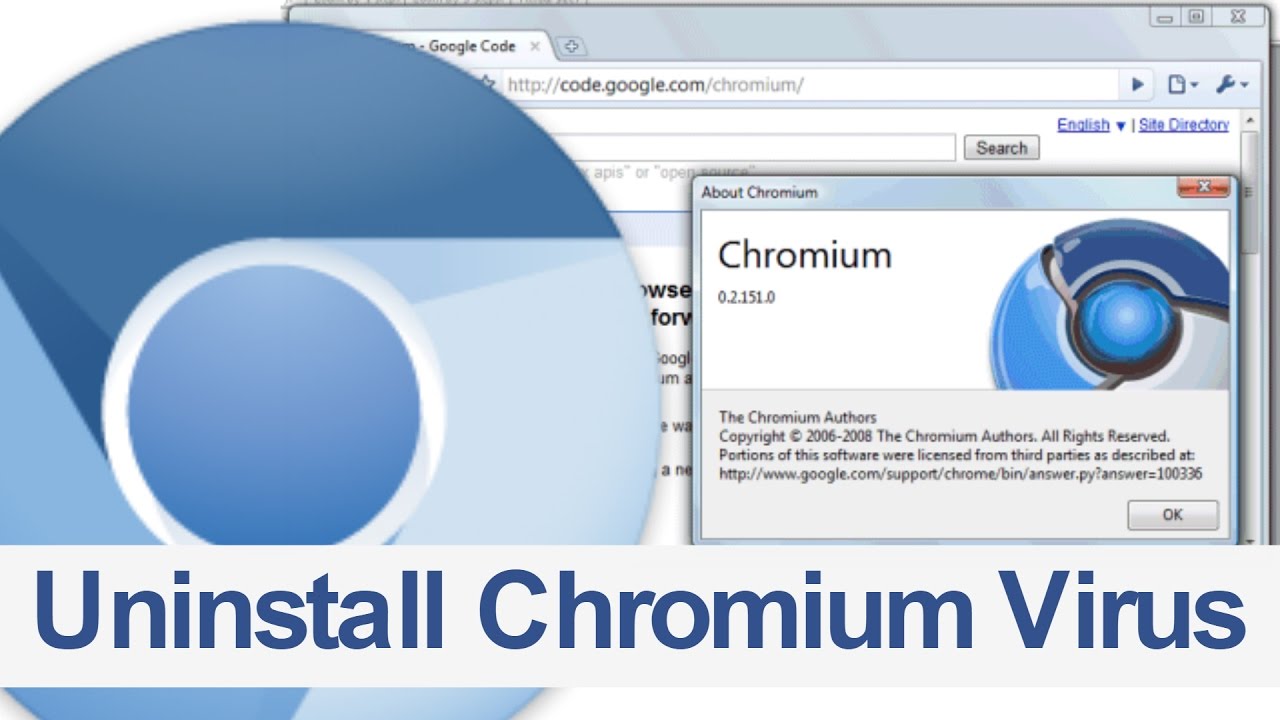 What is Chromium?
An open-source website browser, Chromium, provides the code of the source to its proprietor browser Google Chrome. This is a browser that was launched for the Linux users with the updated measures of security.
Chromium has turned out to be a tough to use the browser on Mac or Windows devices. Make sure not to download chromium in the first step. Even if you do, there are many situations, that call for un-installation of the browser from your device. At time Chromium has been denoted as a Malware(Virus) because of it's inability to get uninstalled.
Even there is an open source version of Google Chrome OS, the Chromium Operating System. This can be explained as the "alpha" version of the well-known Chrome browser. So let's get to know how to uninstall chromium from your device.
Steps to Uninstall Chromium from your Device:
People who use Windows 7 OS will always find it difficult to use the Chromium browser on their PC. To get a smooth browsing experience, it is always suggested to get it removed from your system. One must follow the below steps to uninstall the Chromium browser and remove it from your system permanently-
Remove the Browser from your All Program List: This is a simple 3 step procedure to be followed
Go to the All Program Menu of your PC from the Start option
Select the folder for Chromium browser and then right-click to select the option to uninstall.
Ensure to select the uninstall option even on the dialogue box popping up for confirmation.
Use Control Panel to remove Chromium Browser from PC: This is yet another simple 3 step process that can be followed to uninstall and remove the Chromium Browser set up on your PC
Open the Control Panel option on your device and select the option to uninstall a program.
Search the list program list and choose the Chromium browser. Once you select the Chromium icon from the list, you will come across header providing you with a button for Click on the button and remove the browser permanently.
Again ensure that you click the popup dialogue box option of uninstalling as the final step.
Remove Chromium from your setting and data: This is a 4 step procedure that you need to follow if you are looking how to uninstall chromium from PC. Remember simple uninstalling is always not efficient in removing the Chromium history of browsing, cookies, and bookmarks from your system. The below steps make sure that the uninstallation is successful and Chromium is removed completely from your device.
Look out for the options of Folder from the startup menu on your device taskbar.
Select the Folder Option on the PC. Under tab of View, you will get an icon that prompts you to show all hidden folders, drives, and files. Click on that option to show any hidden item and remove them.
The next steps require you to check your C Drive on local disk or Computer for any application data. Once you find the data, ensure you delete them all.
Finally, check the Folders of Roaming and local and if you notice any folder for chromium inside them ensure to remove all to get a successful chromium uninstalling.
stopie